I am something of a professional Pinterest-er. By that I mean, I am an expert in the art of curating well-rounded boards. Catering to everything from my need to entertain 3 small children with nothing more than a dry erase marker and a paperclip, delusions of DIY home designs that I will never complete and the dreams I have of being a world-renowned chef one day. World renowned, in this instance, translates to my small neighborhood in Marietta (poTAYto, poTAHto).
Most often, I concentrate primarily on my culinary experience, though. I make it a goal each week to take one of Pinterest's more complex recipes and simplify it for my busy schedule and limited grocery budget. If I can make the 3 critics in my house eat without becoming possessed (excessive eye-rolling), I consider it a challenge won.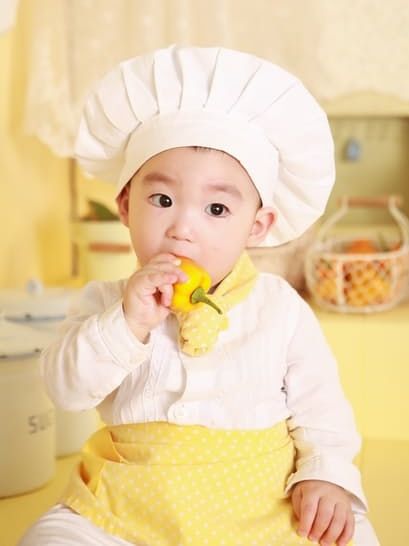 This is where I found myself. Making coq au vin out of leftover rotisserie chicken, a bottle of Moscato and discarded sweet potatoes, shut up, it can happen – just last week. I was elbow-deep in one sad, dried out bird when I groaned loudly, the sound echoing around my quiet kitchen.
My quiet kitchen.
Quiet.
I have 3 children. Why was my kitchen quiet? I panicked. I wiped my hands on a towel and scurried into the adjacent rooms to find out if they'd all fallen into simultaneous comas. Finally, I spied my tribe sitting beneath a makeshift fort surrounded by an army of stuffed animals, Barbies, and superheroes.
"What's happening here," I asked, worried.
"We're under siege," the 7-year-old replied, breaking from a conspiratorial conversation with the 4-year-old, "and we have to break out of the dungeon before the dragon princess comes back."
The 2-year-old walked past me, approaching the "prison" in her brother's frog costume from two years ago. "I dragon!" she exclaimed proudly.
I shrugged and backed away quietly. They were fine. They were playing nicely and here I was making dinner with no distractions. Go figure.
I walked back into the kitchen and stood smiling like an idiot for 2-3 minutes. This is what I'd always prayed for. Peace on earth in the living room. Sure, there are parents who want child musical prodigies, or little geniuses…but one of my first spiritual requests was just a few minutes of quiet to see to my duties around the house.
Parents can be picky, choosing which of their kids' firsts to mark as particularly special. And, don't get me wrong, movements and words are definitely monumental milestones. But as a parent of multiple children who are relatively close in age, I count these first few times they interact well together, uninterrupted, as a major achievement.
I've been cutting up grapes, tying shoes, rocking & wiping butts (hmmm, still working on that one) forever it seems. I know there are many who'd say to relish in the special times with the kids at this age, and really, I get it. Youth is fleeting and all that jazz. But when you're already frazzled from life's up and downs, 3 babies do little to help you stop and smell the roses.
I know that sounds crazy, but I can remember clearly, bringing my surprise 3rd baby home to two rambunctious toddlers. I was in over my head. Overwhelmed with tending to the needs of so many small people at one time. My mother, visiting sporadically from Chicago, would always assure me that the rough times would pass. But, it was hard to see it coming at that time.
So honestly, I'm happy for this new phase of independence. These short moments of solitude where no one is asking to sit on my lap or crawl down my legs. I am so thankful for the times I can sit back and watch them get along. Having fun together with little to no refereeing. It makes my heart full and I'm comforted knowing that we're all making our way through these messy days, together.
So if you're out there, and anything like me, in over your head in diapers and dimpled butts, stay strong. Your dragon princess is coming to whisk away the rough days, she'll be here before you know it. And it's ok to keep your eyes glued to that horizon.